2) Donate $75 via check, money order, etc. with your mailing address and mail to the following address to receive your FREE book and a tax deductible donation.

Mark Kilroy Foundation
P.O Box 777, Santa Fe, Texas 77517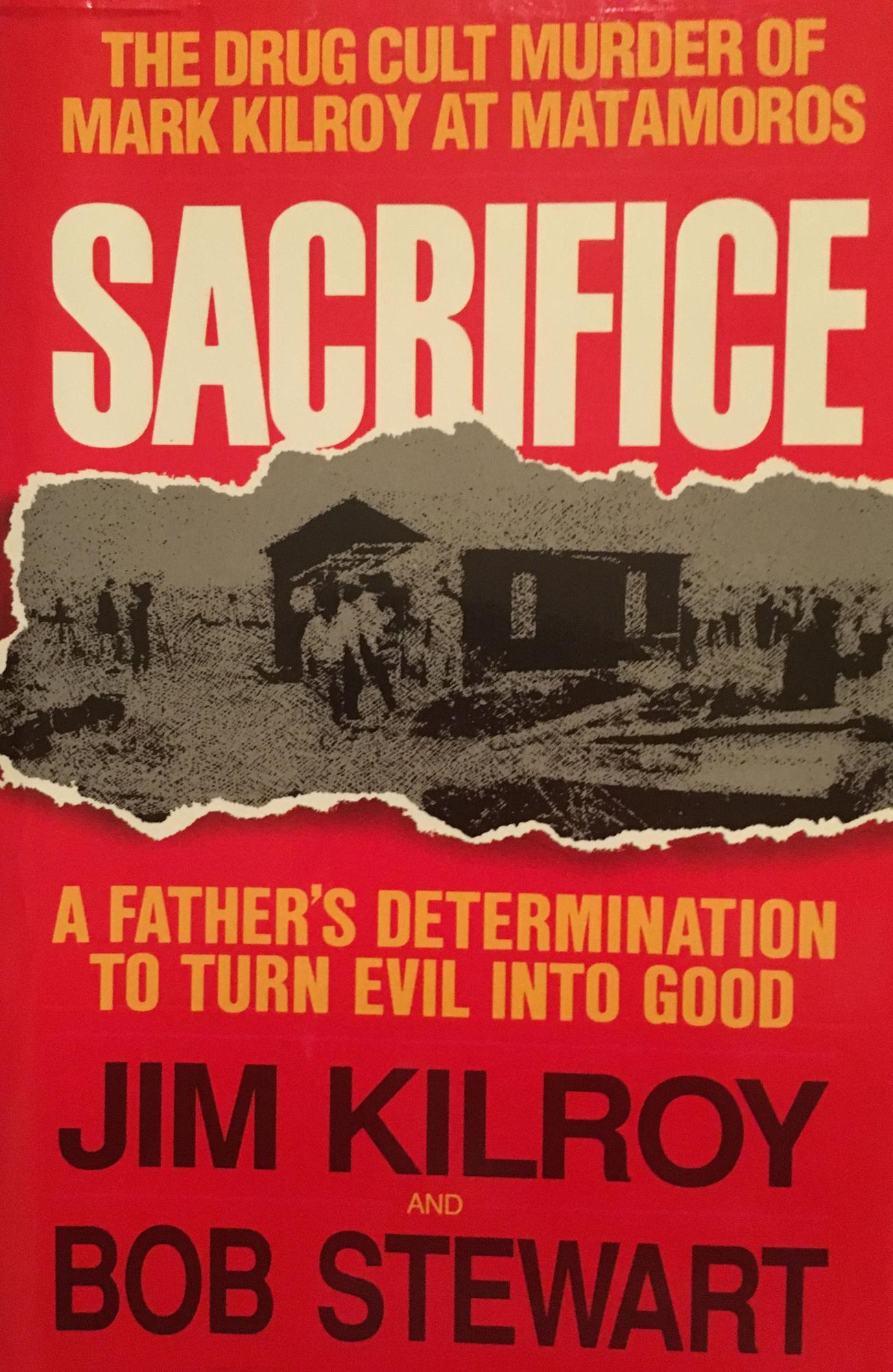 by Jim Kilroy and Bob Stewart
In memory of the Kilroy's dearly loved son, Mark, the book "Sacrifice" was written by Jim Kilroy and veteran investigative reporter, Bob Stewart. This book documented the four weeks of grueling, painstaking detective work by law enforcement officials on both sides of the Rio Grande that ultimately led to a hideous revelation: Mark was the victim of a drug cult that practiced human sacrifice in order to obtain invincibility. Rather than end as a testimony to tragedy focusing on blood and gore, "Sacrifice" focuses on the Kilroy family's efforts to establish a legacy of Christian hope and love in memory of Mark.
ALL profits from book sales go directly to support the Anti-Drug Mission of the Mark Kilroy Foundation. All donations are tax deductible less any value received.

Email us here if you have any questions.

1) Donate $75 via PayPal & receive a FREE book. Be sure to provide your address.
Those interested can obtain a copy of this book by the following methods:
a

father's determination to turn evil into good...